Half-Argentinan, half-Brazilian Matías Vázquez manages Sharing EC, a coworking space located in São Paulo. He is also Brazil's StartUp Mexico country manager (the largest private capital accelerator in Latin America), and co-founder of both Coworking Day and Colatam.
A decade ago Matías was trapped in a hotel room in San Antonio, waiting for a cyclone to pass, when he saw an advertisement for a coworking space in Houston. As soon as he was free to leave he drove toward Houston to find out more. When he tells this story it brought me back to a time when nobody knew what coworking was — a time of excitement when so much was just waiting to be discovered. I asked him why he got into all of this: "For me it was a plan B" he replied, and — I assume — plan B became plan A.
São Paulo is the largest city in Brazil with more than 12 million inhabitants — 33 million in its metropolitan area — and its economic capital. São Paulo represents 34% of Brazil's GDP, which in turn is the largest in Latin America. Although its economy is dominated by the service sector, 38% of Brazilian consumer goods are still manufactured in this region.
Additionally, São Paulo has another distinction within Brazil, and that is the outsized presence of large foreign companies. According to Wikipedia, 63% of international companies operating in Brazil have their headquarters located in São Paulo, especially German and Swedish companies.
Years ago, when most coworkers were freelancers or small businesses, the presence of a large community of foreign professionals was synonymous with a developed coworking sector. This did not happen as clearly in São Paulo, but when we observe the growth of players like WeWork (loved by some, hated by others, but always attentive to the market) and IWG (Regus and Spaces) we see how both companies have observed opportunities in São Paulo; the current offer of both is superior in São Paulo than in Mexico City.
Obviously there are other factors to consider in this comparison; both macroeconomic factors (unemployment, GDP per capita, etc.) and other sector-specific ones, such as the presence of local operators such as IOS Offices that wield outsized influence in Mexico City, especially in the top end of the market.
"When I started," Matías tells us, "there were only two spaces in São Paulo. There was no established market, people didn't understand the concept and I did not know if I'd have to shut the whole business down in six months. This spurred me to start the Brazilian chapter of the Coworking Day so that it would be easier for people to get to know us."
Matías' story reminds me of many coworking veterans' trajectories, some with more ups and downs than others. In the case of Sharing E.C., for example, he had to modify his strategy four times, both at the level of positioning, and in some cases at the level of physical space:
"We went from an open space to 100% private offices. After a while, we realized that people locked themselves in their offices and didn't interact with other members. Then we decided to remove all the dividers, replace them with glass walls, and turn the kitchen into an open space."
This is a common dynamic that we have seen in over the last decade. Early on, coworking was synonymous with open spaces; it was seen as an affordable solution for freelancers and small teams. As new generations entered the labor market, and the economy improved, coworking continued to evolve. The new generation entering the workforce expected fresher and less formal spaces than those offered by business centers at that time — but with the same level of quality. Some operators understood this intuitively and navigated the shifting market better than others.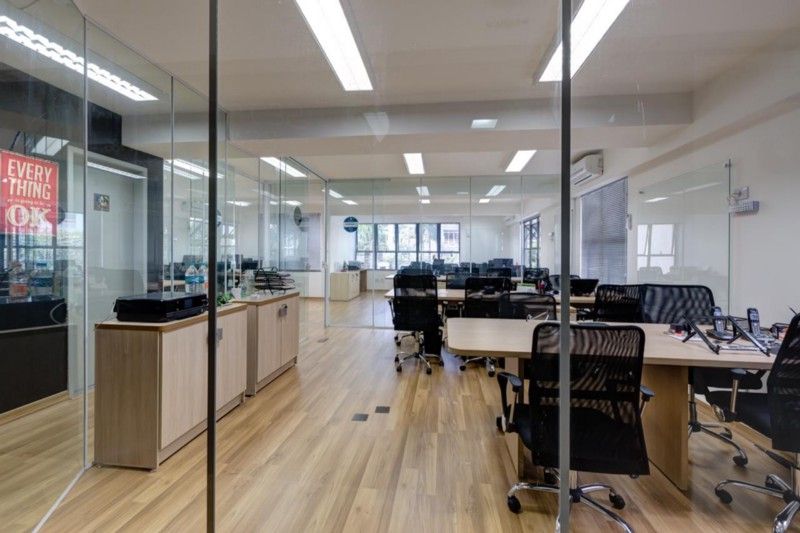 "The current positioning of Sharing EC is that of a low-cost coworking space," he continues, "we have tried many other potentials, but this is what works for us now." However, it falls into a somewhat non-traditional low-cost positioning; for example, they include upscale coffee, a space dedicated to napping, insurance, and a very good internet connection; options that would not correspond to "low-cost" in other coworking markets. "Herman Miller chairs are expensive." explains Matías Sharing EC occupies a space in which players like Google, Banco Santander, Banco Itaú or Facebook can offer offer these services for free in their accelerators. Meanwhile, probably as a result of the above, many "neighborhood" coworking spaces have closed and international players like WeWork are expanding to corner the top end of the market, the one with greater growth potential and higher margins.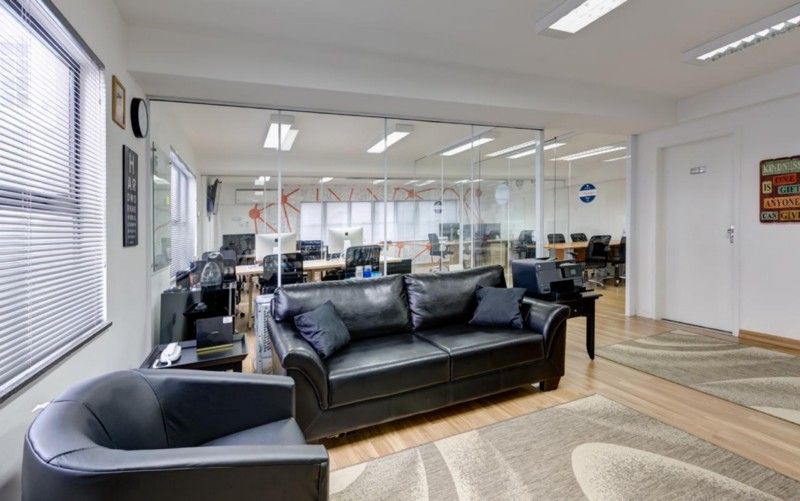 In the midst of this chaos, Sharing EC tries to offer a quality service without fighting for luxury amenities, like top-end furniture or other non-essentials. Matías is aiming directly for the middle slice of the market. With 1000m2, they are able to offer a wide range of services while avoiding the overhead costs of larger spaces, keeping membership costs down and maximizing benefits for those members.
END OF PART ONE
Texto escrito por Marc Navarro em 20 de fevereiro de 2020 para o site da COBOT (https://blog.cobot.me/from-backup-plan-to-lifestyle-coworking-in-sao-paulo)